Do Cry for Me Argentina
1.15.2014
By Bryan van Gorder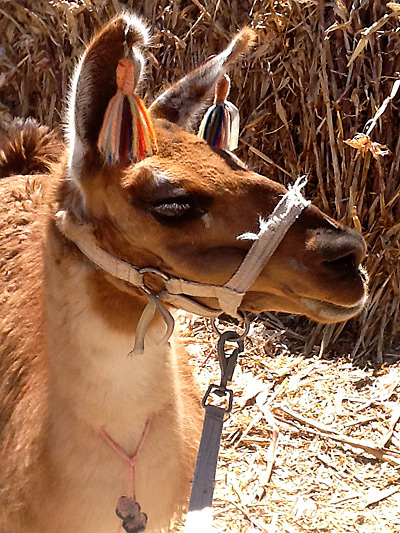 Although there doesn't seem to be what you might call a well-established LGBT scene, Jujuy does have a disco (usually open on weekends only) and a few gay-friendly bars. Unfortunately, none were included in my itinerary since traversing the countryside visiting natural wonders requires early morning starts and a lot of time spent in a vehicle (and, I mean a lot).

Early the next morning we set out for the Quebrada de Huamahuaca, a spectacular narrow mountain valley that has been inhabited and used as an important trade route for over 10,000 years. In 2003, the region was named a UNESCO World Heritage Site. One of the main reasons to visit is the stunning Cerro de los Siete Colores (Hill of Seven Colors), named for the rainbow-hued ribbons of rock running through them. OK, so it's not a gay nightclub, but we're getting somewhere.

At the hill's base sits Purmamarca, a small adobe village with a few cafes and restaurants built around a central town square where, during the day, vendors sell local handiwork—knitted wool items, tapestries, pottery, etc. Its central location to some of the other regional attractions makes it an ideal area to lodge.