Do Cry for Me Argentina
1.15.2014
By Bryan van Gorder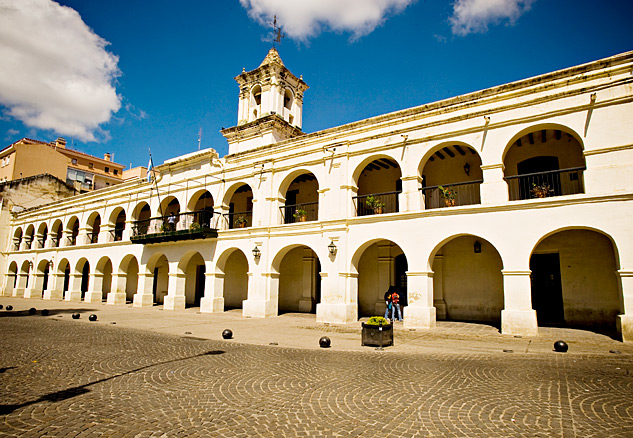 BUENOS AIRES
Traveling here as I did, at the invitation of the tourism board, meant that my itinerary, to a large degree, was determined by others. I'm a cosmopolite by nature, and so was very excited when I finally came to the Buenos Aires segment of the trip. Rock formations and wine tastings are great (though not together, depending on the height of the rock formations), but now was to be my chance to delve into everything a world-class city with a visible gay scene and abundant nightlife could offer. Instead, we were taken to a small-scale tango dinner theater, its seats half-filled by straight, septuagenarians—a group, it should be noted, enthralled by the whole production. But the overwrought vocals and paucity of tango routines made feigning interest impossible. This is not how I imagined spending a Friday night in the Paris of South America.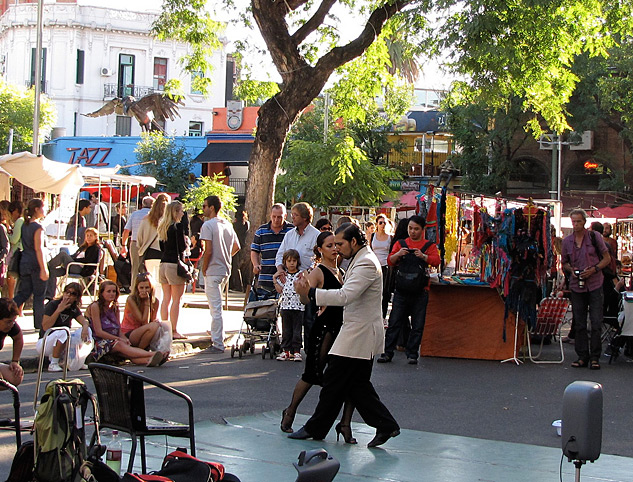 Tango on the streets of Buenos Aires
Argentina had long topped my wish list of travel destinations, ever since I'd first discovered a taste for malbec and an appetite for Latin men. Most of what I'd imagined this country to be had been cobbled together from dubious sources, like an Argentine ex-boyfriend who was as pretentious as he was loving (especially when it came to his homeland) and multiple screenings of the 1996 film Evita. So, perhaps, I had come here with expectations running a little narrow and high.