Do Cry for Me Argentina
1.15.2014
By Bryan van Gorder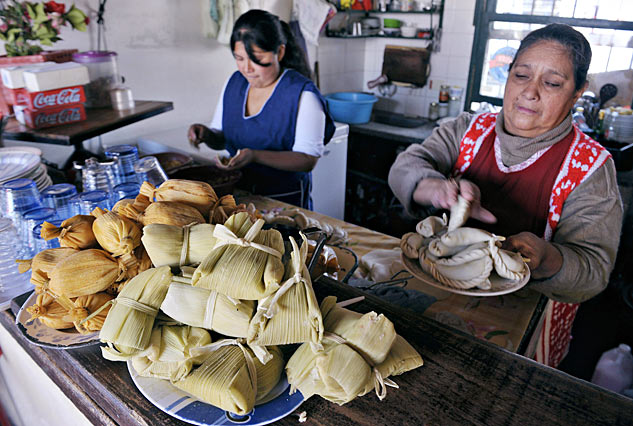 Tamales, humitas and empanadas
JUJUY
The previous week had been spent exploring Jujuy (pronounced "hoo-hwee") and Salta, two provinces bordering Chile that are good nature-lover's side trips. Argentina's northwesternmost province and an increasingly popular tourist destination, Jujuy (Turismo.Jujuy.gov.ar) is well-known for its mix of stunning landscapes, unique natural landmarks, and well-preserved ruins. San Salvador de Jujuy, the capital of the province and home to about 230,000 residents, is a two-hour flight from Buenos Aires and serves as an ideal starting point for exploration, whether you plan to explore by rental car, as part of an organized bus tour, or with a private guide.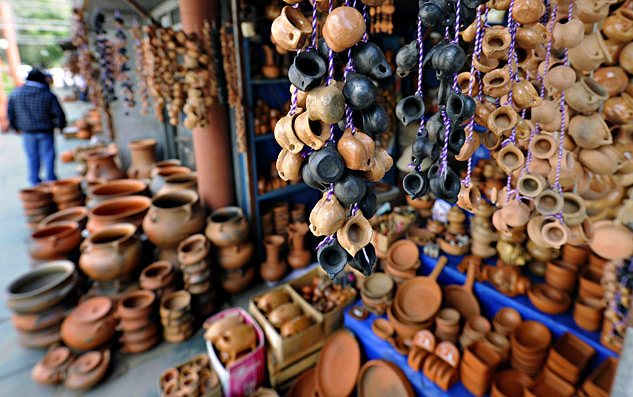 Clay pottery in a shop at Paseo de los Artesanos in San Salvador de Jujuy
While in town, get a great introduction to regional cuisine at Restaurante Viracocha (Barrio Centro, 388-423-3554), a favorite among locals and out-of-towners alike. If you are feeling adventurous, order the picante de llama, a spicy dish of llama piled over a generous mound of rice and potatoes. Llama meat has a taste and texture similar to pot roast, so even the not-so-adventurous need not fear it.