Do Cry for Me Argentina
1.15.2014
By Bryan van Gorder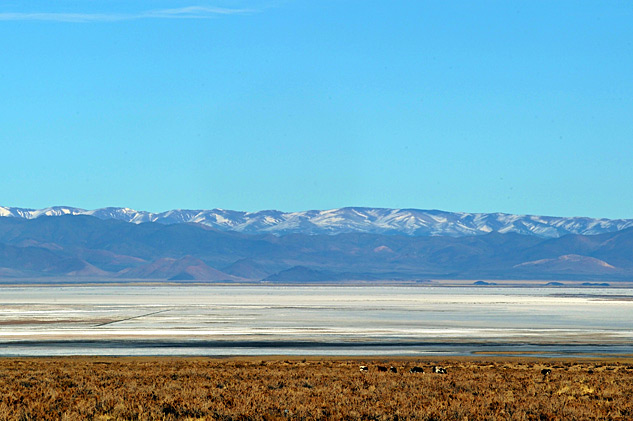 FAR AND AWAY The Salinas Grandes (Big Salt Pans), are a remarkable natural wonder in the Argentine provinces of Jujuy and Salta.
SALTA
Our epic road trip continued as we headed into the province of Salta (Tourismosalta.gov.ar), widely recognized for its wine, with the area around Cafayate, one of its most important producers. However, traveling through the area can be a little bumpy. Some of the places around Cafayate feel a bit off the beaten path but, in a few cases, the road was quite literally a beaten path.

Although many kinds of wine are grown in the region, torrontes is the most prevalent. My inaugural sip of the varietal (I've had many sips since) took place during a tour of the Bodega Piattelli Vineyards (PiattelliVineyards.com), a stunning property with impressive vistas of the Calchaquí Valley. Relatively new, they only began planting four years ago, and in 2012 producing its first vintage. After our tasting, we purchased a few bottles, and checked into the nearby Patios de Cafayate (PatiosDeCafayate.com), a luxury 32-room property built from what was a colonial home and winery dating to 1740.

The next morning we headed back north for a three hour drive to the province capital, also named Salta, a bustling city with an abundance of well-preserved colonial architecture like the neoclassical Cathedral or its Cabildo.