Do Cry for Me Argentina
1.15.2014
By Bryan van Gorder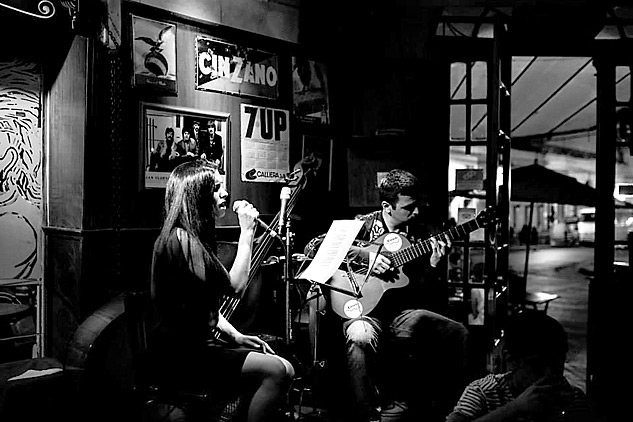 Jazz at Café del Tiempo
At the point when we decided to abandon the pride march (minus the actual march) we felt a little defeated. Our Brazilian colleague, a genial optimist, suggested we head to Milion (Milion.com.ar) not gay per se, but he'd been on a previous visit and thought we would love it. A mere glimpse of the building's grand townhouse-like façade as we approached and I knew he had been right to bring us here.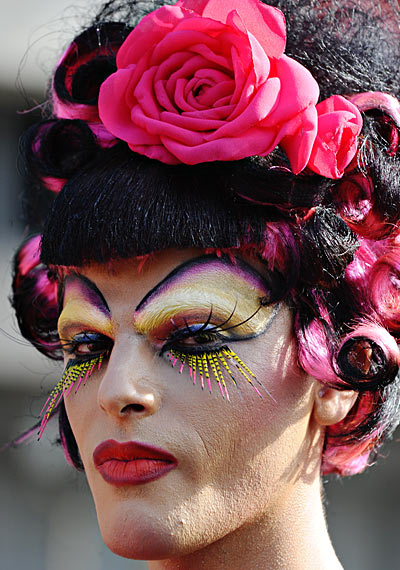 Once inside, we were led up a grand staircase to the second-floor bar. As we glanced over our drink menus, a black cat suddenly materialized, bounding silently onto the bar and waiting patiently for the arrival of a martini glass filled with water. It seemed she would join us for a drink. From the provocative art on the walls and the impossibly attractive staff to the beautiful back garden where we would eat dinner, I loved everything about this place. I was giddy. It may have taken nine days, but the trip I had hoped for was finally be happening. This victory was reinforced by some other great discoveries: La Boca and Palermo Soho neighborhoods (see sidebar) and the gay-owned Isla El Descanso in nearby Tigre.

For our last night in town we took the recommendation of a local-in-the-know and ambled to INSIDE, a totally gay restobar not far from our hotel. This was it! Our big moment. As we entered, Madonna, performing her last concert greeted us from multiple television screens. We were definitely in the right place. Well, technically. I attempted to embrace the gay and ordered a cosmo, first in English, then in Spanish. Then, I settled on a glass of red wine. When the meals arrived, we had a hard time deciding who's dish was the worst. The highlight of the meal came when I asked for fresh pepper. Soon two arms appeared from behind me holding a John Holmes- sized peppermill in my face. Each twist of seasoning came with a moist, hot breath in my ear or a tweak to my nipple.

Suddenly, the tango didn't seem so bad.