Do Cry for Me Argentina
1.15.2014
By Bryan van Gorder
The Details
Also Worth a Visit
La Boca, an old port neighborhood famous for its shockingly colored buildings and streets lined with artists selling their works—some of it quite good.

Head to one of the most exclusive neighborhoods in the city to visit La Recoleta Cemetary, possibly one of the most sublime places I've visited, with monuments featuring incredible sculptures and other intricate design details. Lined up like city blocks, there are over 4,000 vaults, including that of its most famous resident, Eva Perón.

Palermo Soho, the West Village of Buenos Aires, has everything you want in a gay-friendly neighborhood from great little shops like Nonna Sapori (a great place to get dulce de leche, quince marmalade, or spice rubs) and specialty bookstore Alamut Libros (AlamutLibros.blogspot.com) to fab eateries like Panera Rosa (Facebook.com/Panerarosa) or Mostacho's Pizza & Bar (MostachosPizza.com).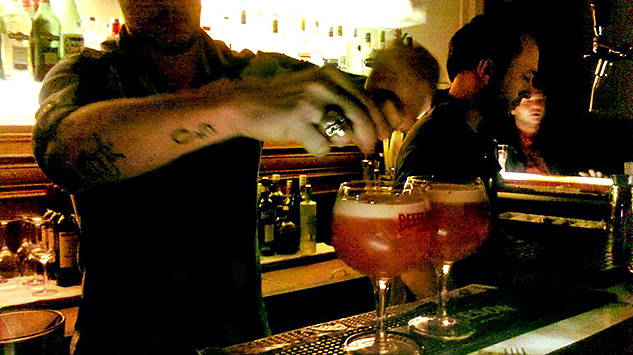 The super-chic Milion
How to Get There
American Airlines flies directly to Buenos Aires from JFK and Miami. With a relatively long flight time, an upgrade to Business or First Class is ideal if you can arrange it. Visit AA.com for flight times and airfares.

For more information on Argentina, visit Argentina.com