© 2023 Pride Publishing Inc.
All Rights reserved
Scroll To Top
SLS LUX Brickell is Miami's Newest Gem
Before I set foot in Miami, I already had romanticized notions about visiting the vibrant, tropical, sexy, stylish, multicultural Florida city. The new SLS LUX Brickell hotel and residence doesn't just meet those expectations, it exceeds them—becoming a prime example of Miami luxury.
Dazzling art installations—visible even from the exterior of SLS LUX—establish the new lavish property's flair. Visitors are greeting with work that exudes gay-friendliness: Fernando Botero's bold sculpture, "Male Torso, 1992," is backed by a massive 40,000 square foot, rainbow-colored mural by Fabian Burgos. At night, the Arquitectonica-designed, 57-story SLS LUX tower glows with the first LED façade created by prominent lighting artist Ana Isabel Martinez.
That extravagance continues in the property's interiors, designed by famed international house Yabu Pushelberg. The elegant art deco vibe is captured in black and white marble floors, arching birds of paradise, and hushed pastels. The impressive curated art collection featured throughout the property, also includes work by renowned Argentinian artist Matias Duville.
But the true treasure of the SLS LUX is the delectable cuisine overseen by Chef Denevin Miranda, the 33-year-old head executive chef whose farm-to-table approach to Asian fare, has garnered him praise in some of Miami's best five-star hotels and restaurants. "I love cooking with the finest, freshest ingredients, and the bounty of seafood we have here in Miami is some of the best in the world," says Miranda. "Japanese cuisine has the basis of a healthy diet, with lots of lean proteins and plenty of vegetables from our robata grill."
At Katsuya, the hotel's onsite Japanese fine dining restaurant, the dramatic interiors by Yabu Pushelberg perfectly complement celebrity Chef Katsuya Uechi's delicious menu. The fourteenth international Katsuya property, this is the second in Miami to offer the high-end cuisine paired with elegantly dressed staff that deliver a sexy date venue.
Start with the Chili-Passion Oysters: the Kumamoto oyster with passion fruit and Fresno chili jam hits your taste buds with such delicately nuanced flavors you'll be drooling for more. Other amazing "Cold and Raw" starters include the refreshing Soba Shiitake Salad and the rich and smoky Wagyu Beef Tartare—with black truffles and a raw quail egg nested in the center.
Founder Chef Katsuya's most famous dish, a robust reinvention of a sushi staple, Crispy Rice with Spicy Tuna, definitely lives up to the hype. Next, I highly recommend the sinfully succulent Short Rib Gyoza with Wagyu beef (Japan's Wagyu cattle are best known for producing Kobe beef) rib meat tucked inside a gyoza dumpling, with dashi-braised onions and topped with brûléed Gruyere foam.
The rich variety of options make Katsuya an exciting culinary experience, offering tasty vegan dishes, fresh and flavorful sushi and sashimi, and delicious hot entrees; paired with a plethora of fine sakes, handcrafted cocktails, and rare Japanese whiskies. That this opulent dining experience is reasonably priced means you can visit Katsuya frequently (and even order from the menu for in-room-dinning) yet still indulge in a couple's massage at the hotel's luxurious spa, Ciel, sans guilt.
In addition to the full-service spa menu, SLS LUX amenities include iPad touch screen concierge services, car and limo services (they will provide gratis service in a Lincoln within three miles of the hotel), laundry services (including some in-suite washers and dryers), and a state-of-the-art gym where on-site personal trainers, Yoga teachers, and Pilates instructors put you through the paces.
The sparkling rooftop Altitude pool offers amazing city views and is lined with dozens of private cabanas for relaxing after a refreshing dip. Grab a cocktail at the poolside bar which provides a chic, shaded sitting area great for socializing. Courts for tennis, soccer, bocce, and basketball are also available if you've had enough lounging around.
When you're ready to socialize, head down to S-bar, the hotel's glamorous nightclub. A gorgeous, multilingual crowd of mixed sexual orientations and ages mingles to live Jazz until late in the evening when a younger crowd grooves to the DJ bumping Latin dance beats. Management is quick to discretely and politely intercede when drinks begin to spill or inebriated coeds start to sprawl across the venue's designer sofas.
Pull yourself away from the SLS LUX to venture out to R House in Miami's Wynwood Arts District, a unique venue with modern, industrial interiors that combines fine dining, art, and music. R House offers a balanced array of events for queer men and women and others that encourage a fun, mixed crowd from the LGBTQ spectrum. Its drag brunch features some of the world's most famous and talented queens.
Steps from the hotel is Brickell City Centre, Miami's newest and most extravagant shopping experience featuring the world's top fashion labels, and an array of other specialty shops and restaurants. The Centre, a mixed-use development that includes retail and residential properties, also features yoga classes, a farmer's market, and a weeknight happy hour.
Author Tom Wolfe once described this diverse city thusly, "Miami is a melting pot in which none of the stones melt." SLS LUX Brickell is the metropolis' newest gem, and it burns brightly. It will more than fulfill your lushest Miami fantasies.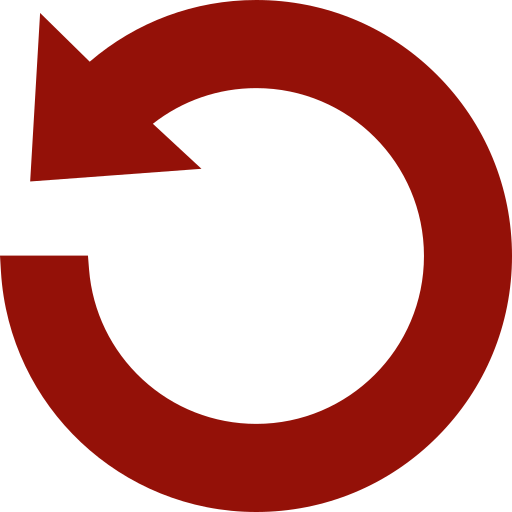 Replay Gallery
More Galleries
Non-topics gallery