© 2023 Pride Publishing Inc.
All Rights reserved
Scroll To Top
?The rise of Hitler, the horrors of war, Russian invaders, Communism, the Wall, reunification: 75 years after writer Christopher Isherwood immortalized Berlin, we revisit the city he loved. ?
It has been 75 years since Christopher Isherwood published The Last of Mr. Norris, the first of his two revelatory Berlin novels and the basis for Bob Fosse?s Oscar-winning Cabaret. History has shifted and settled and shifted again in the intervening years, but despite war, division, and reunification, Isherwood?s Berlin, a city of intrigue and sex, of oddball ?migr?s, dreamers, and Sally Bowles, retains a potent hold on the public imagination. Isherwood himself went there for boys, and found them.

Scenes from a life revisited, including Isherwood?s local stop at Hallesches Tor
?
At Magnus Hirschfeld?s pioneering Institut f?r Sexualwissenschaft (Institute for Sexual Science) he also came "face to face with his tribe," as he put it in Christopher and His Kind, setting him on a philosophical journey that would result in such groundbreaking work as A Single Man. Or, as he wrote in his reconstructed diary (published as Lost Years: A Memoir 1945?1951), "Christopher was certainly more a socialist than he was a fascist, and more a pacifist than he was a socialist. But he was a queer first and foremost." That queer awakening began in Berlin?s heady brew of artistic fervor and sexual license.

Another impage of Isherwood?s local stop at Hallesches Tor
?
"I am a camera with its shutter open, quite passive, recording, not thinking. Recording the man shaving at the window opposite and the woman in the kimono washing her hair. Some day, all this will have to be developed, carefully printed, fixed."—Christopher Isherwood, Goodbye to Berlin, 1939

The station at Friedrichstrasse, where he recalled eating "ham and eggs in the first-class restaurant."
?
What Isherwood would make of today?s Berlin is anyone?s guess, but it?s tempting to speculate that in spirit, at least, he?d find parallels with the city he moved to in 1929. The cultural transformation and sexual enlightenment of the Weimar era was violently uprooted with Hitler?s rise to power, but the city?s tolerance has survived and thrived. Berlin is presided over by a gay mayor, Klaus Wowereit, and is home to the world?s first gay museum. And unlike any other major capital it?s still very much a people?s city thanks to a complicated history that has drawn a disproportionate number of Europe?s artists and students.

The "dear, old" Tauentzienstrasse that Isherwood?s alter ego, William Bradshaw, drives down on his return to Berlin inThe Last of Mr. Norris.
?
All cities have history, but some wear it better than others. In Berlin, the tumult of the 20th century crackles and smolders like a fire that won?t quite burn itself out. The young and the restless, drifters and dropouts, are still drawn there in droves, many inspired by the particular energy and character that Isherwood commemorated. They won?t find the Kit Kat Club (the site of the cabaret is now an H&M) or Isherwood?s beloved gay bar, the Cosy Corner (now a dentist?s office), but they?ll find plenty of contemporary counterparts.

His apartment building on Nollendorfstrasse.
?
In the introduction to the American edition of The Berlin Novels, Isherwood recalls pacing the roof of his hotel in the Canary Islands as he struggled to turn his experiences into fiction. "The pension was run by a happy-go-lucky Englishman, who used to laugh at my industry and tell me I ought to go swimming while I was still young. 'After all, old boy, I mean to say, will it matter a hundred years from now if you wrote that yarn or not?'"
?
It?s been 75 years since the first of those two yarns was published, but it?s safe to say that another 25 won?t alter the verdict: Isherwood wrote a literary masterpiece and humanized Berlin in ways that continue to shape our appreciation of this great city. It matters.

The site of the Cosy Corner, his initiation into gay Berlin, now a dentist?s office.
?
"The inhabitants of the street know me by sight already. At the grocer?s, people no longer turn their heads on hearing my English accent as I order a pound of butter. At the street corner, after dark, the three whores no longer whisper throatily: 'Komm, Süsser!' as I pass." (Goodbye to Berlin)

The building on Admiralstrasse, where Isherwood also lived for a period and which now abuts a kebab shop.
Isherwood's Berlin Today
Sleep and drink
1. Soho House, Berlin
Torstrasse 1; +49-30-405-04-40; SohoHouseBerlin.com
A spanking new 40-room hotel and private club in Mitte that has a gym, spa, screening room, and—like its older sibling in New York?s Meatpacking District?a heated rooftop pool (made from volcanic stone). Isherwood would remember it as a huge Jewish department store seized by the Nazis, much like the semifictional Landauer?s in Goodbye to Berlin.

Eat
2. Dos Palillos (Two Sticks)
Casa Camper Hotel, Weinmeisterstrasse 1; +49-30-200-03413; CasaCamper.com/Berlin
Chef Albert Raurich, who worked with Ferran Adr?a at El Bulli, plies Berlin?s hot-to-trot foodies with clean Asian specialties such as sake-infused monkfish liver.

3. Bandol sur Mer
Torstrasse 167; +49-30-6730-2051
A former kebab stand converted into a small French eatery with only a handful of tables. Meat is the thing here, but try the grilled scallops if they?re on the menu, which changes daily. And book ahead.

View
4. Kunst-Werke
Auguststrasse 69; KW-Berlin.de
An impressive exhibition space in an abandoned margarine factory that was founded by MoMA P.S. 1 director Klaus Biesenbach. Includes five floors of galleries and a cafe.

5. Bruce Nauman: Dream Passage
Hamburger Bahnhof Museum f?r Gegenwart, Invalidenstrasse 50-51; +49-30-3978-3411
A major retrospective of the contemporary American artist, including a series of works inspired by one of Nauman?s dreams as well as his huge 1984 architectural sculpture, Room With My Soul Left Out, Room That Does Not Care, which is to be permanenty installed at the Hamburger Bahnhoff. (Through October 10)

Party
6. Berghain/Panorama Bar
Wriezener Karree; Berghain.de
If you go to one gay club in Berlin, this is it—if you can get in, that is. Housed in an enormous Communist-era power station, this is the quintessential nightlife experience with the best techno DJs in the world playing. The upstairs Panorama bar is open all weekend, but Berghain is open Saturdays only. Due to selective door policy, get there either way early or way late. Dress code: industrial.

7. Lab.oratory
Am Wriezener Bahnhof; Lab-oratory.de
A hardcore sex club downstairs from Berghain, which includes such props as beds, cages, and a pissoir.

8. Ackerkeller
Bergstrasse 68; Ackerkeller.de
This neighborhood dive bar has lots of men hanging around the foozball table waiting to score and a naked Shlager (German folk) evening.

9. Chantal?s House of Shame
Sch?nhauser Allee 176a; MySpace .com/ChantalsHouseofShame
A Thursday night kitschy dance party hosted by Chantal, eccentric drag queen and former hooker. There?s no darkroom, but the bathroom is very active with the regulars (friendly gay Berliners in their 20s and 30s).

10. Pork at Ficken3000
Urbanstrasse 70; Ficken3000.com
A Sunday night party at Ficken 3000 (fucking 3000) with a cool DJ and sexy go-go dancers

11. NBI
Sch?nhauser Allee 157; NeueBerlinerInitiative.de
This dance club in a huge former brewery turned open air shopping and entertainment area, attracts a younger gay crowd (20s to 30s), that prefers pop and indie music.
Berlin Berlin
Isherwood?s introduction to Berlin was a revelation. Urged to visit for a week in March 1929, by his friend W.H. Auden, the writer later recalled the trip "as one of the decisive events of my life." By the time of his third visit later that same year, Isherwood had decided to stay indefinitely. "When the German passport official asked him the purpose of his journey, he could have truthfully replied, 'I?m looking for my homeland, and I?ve come to find out if this is it,'" he wrote in his 1976 memoir, Christopher and His Kind. In the same memoir, Isherwood recalled coming "face to face with his tribe" as a tenant in Magnus Hirschfeld?s controversial Institute for Sexual Science, the cruisy Tiergarten, and being inducted into the boy bars of the working-class neighborhood of Hallesches Tor. Returning in 1952—his first visit since the war—he recalled driving Tauentzienstrasse, now "an avenue of shattered monuments," and being overwhelmed by the bustle of the devastated city. "The ways of my own life have led me elsewhere," he wrote in the 1954 introduction to The Berlin Stories. "But I hope that some young foreigner has fallen in love with this later city, and is writing what happened or might have happened to him there."
Latest Stories
September 26 2023 10:34 AM
September 26 2023 4:55 AM
Out
Non-topics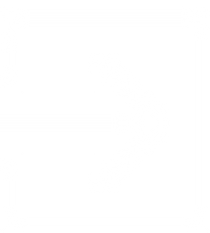 linkout
September 25 2023 6:17 PM
September 25 2023 8:30 AM
September 22 2023 5:30 AM
September 21 2023 5:30 AM
September 15 2023 6:50 PM
September 15 2023 9:21 AM
September 12 2023 4:17 PM
September 12 2023 8:19 AM
September 11 2023 4:03 PM
September 11 2023 9:00 AM