© 2023 Pride Publishing Inc.
All Rights reserved
Scroll To Top
FROM THE FEBRUARY 2004 ISSUE OF THE OUT TRAVELER

By Michael Yawney, Illustration by Todd Davidson
ARIES
March 21-April 20. When your past bites you in the behind, bite back: April is for revisiting old haunts and settling old scores. But nothing comes out as you expect. Returning to that Castro apartment to confront an ex could lead to an intimate reunion, and a duty visit to homophobic relatives in Ho-Ho-Kus, N.J., might result in a deeper appreciation of your roots.
TAURUS
April 21-May 21. All that bisexual confusion you've been feeling? Gone. You know whether you want guys or girls. But skiing in Telluride or snorkeling in Puerto Vallarta? That's a harder decision. Early March finds you aflutter with indecision. Scheduling pleasures will not kill spontaneity, since those kooky incidents that erupt whenever you are in a crowd show no sign of letting up.
GEMINI
May 22-June 21. You have Karen's tastes but Rosario's budget. During this temporary financial downturn, use some of that famous gay creativity. Opting for Fort Lauderdale over Tangiers is not a compromise; rather, it is a marvelous opportunity to meet someone you can actually converse with the next morning. Comparing travel rates after March 6 ensures the best deal.
CANCER
June 22-July 22. A backpack, your passport, and clean underwear is enough. Leaving physical baggage at home means leaving emotional baggage there as well. Mid April could find you in a same-sex remake of Under the Tuscan Sun, starring those notorious Italian bisexuals. Going undercover overseas releases long-denied urges. Relax, the neighbors will never know.
LEO
July 23-August 23. They are not just after your body. They like your apartment too. The mixed motives of potential lovers pushes paranoia to its climax in mid March. Do not worry--in April those insincere types will remove themselves from the scene. A weekend of Nova Scotia whale watching is an excellent distraction while they do. And you may see some Moby Dick you'll want to harpoon.
VIRGO
August 24-September 23. You have become a diva. Now act like one. Miss Ross knew when to ditch the Supremes. Chance encounters can become meaningful during a solo gig in Queenstown, New Zealand. Your thinning address book will get fat again, but people you meet after the third week in March will have to prove themselves before getting close.
LIBRA
September 24-October 23. The bosses have made you their packhorse, so feel no guilt about calling in sick some April Friday for three days of sun, skin, and sin in Hilton Head (those guys and gals tanned from the golf fairways are mighty appealing--and many are available). With all the shake-ups at work, no one will even notice that you acquired a tan (while scoring par) when you were supposedly under the weather.
SCORPIO
October 24-November 22. Say "quest," not "vacation." After enough cheap thrills to last anyone a lifetime, mid-March sees you eager to visit an exotic spot known as your soul. While Colorado's Naropa University is not on the Circuit, it has just the kind of electrical charge needed (it worked for Allen Ginsberg). April teaches you how to be spiritual and naughty at the same time.
SAGITTARIUS
November 23-December 21. Sometimes, in order to dance to the house music, you gotta leave the house. The new kinks feel too dirty to try at home, but luckily, the planets align for vacation nookie. This spring you could get voted "most popular" in any lesbian mecca such as Northampton. Then it gets better--after April you will even get cruised in Disneyland on a nongay day.
CAPRICORN
December 22-January 20. A riddle: Why is your travel budget like your body? Answer: Because you can either waste it on what is available or save it for the one you really want. Shooting one's wad on glorified commutes keeps the French Riviera fantasy just out of reach--and spring is perfect for international travel! After Easter, someone who has seen it all rescues your body (and budget).
AQUARIUS
January 21-February 19. Spread your talents--and other aspects of yourself. Your erotic technique advances in early April, inspired by a partner who grabs your heart before grabbing any other body part. Practice as much as possible, for the love lessons learned now will bring years of joy. A beach in Bali or any place with pounding surf is perfect for pounding a surfer (sorry to be crude, but someone had to tell you).
PISCES
February 20-March 20. It took years to find your voice. Now you cannot shut up. During March, physical contact with foreigners (especially on Mykonos) points toward a new way to be a giving person. Since you cannot settle down in one spot for more than five minutes, tours and cruises are springtime's best bet. You have done "quiet and restful" to death--it is time to giddyap.
Latest Stories
September 29 2023 7:49 AM
September 28 2023 5:22 PM
September 28 2023 7:49 AM
September 28 2023 5:00 AM
September 27 2023 8:29 AM
September 26 2023 10:34 AM
September 26 2023 4:55 AM
Out
Non-topics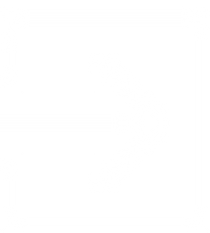 linkout
September 25 2023 6:17 PM
September 25 2023 8:30 AM
September 22 2023 5:30 AM
September 21 2023 5:30 AM
September 15 2023 6:50 PM
September 15 2023 9:21 AM