© 2023 Pride Publishing Inc.
All Rights reserved
Scroll To Top
By David Williams, CNN
(CNN) –Cruise ship Carnival Sunshine was rocked by a storm over the weekend, frightening passengers and delaying the ship's return to port in Charleston, South Carolina, and the departure of its next voyage.
First-time cruise passenger William B. Blackburn was on deck 6 of Carnival Sunshine during rough weather that started late Friday.
"It was terrifying," Blackburn told CNN.
Blackburn was on the cruise with his wife and other family members.
"We stayed in our cabin, and prayed we'd be OK," Blackburn said, and they took note of where the life jackets were stored.
"[We] discussed the fact that it would be very unlikely to survive in the water even with life jackets and doubted that lifeboats could even be launched in those conditions," he said.
\u201cFootage from the Carnival sunshine cruise \ud83d\ude33\ud83c\udf0a Video credit: \ud83d\udcf9 TT: k8lyns_m\u201d

— Wow Terrifying (@Wow Terrifying) 1685403445
Fellow passenger Bill Hassler told CNN he was "surprised I'm still alive" after enduring the storm and said other passengers were "white as ghosts" when they finally disembarked late Saturday.
He shared video footage showing water sluicing through hallways, huge waves outside, and bottles and other items strewn across retail areas.
Hassler criticized the cruise line for allowing the ship to be sailed into such extreme weather.
"Why would you sail into this storm with 80-miles-per-hour-plus winds, I mean who does that? What were they thinking?
"They should've stayed down in port in the Bahamas, waited a day for the storm to subside a little bit and then go. Or when they got into the storm why didn't they go further out into the ocean to get to the other side of it."
Hassler said at one point, a wave broke the window of his cabin, allowing water to enter.
"When I got home Sunday night, I had to crack open a beer and think about it, and I started shaking because it just set in. I couldn't even believe I'm still here."
Carnival Cruise Line addressed the weather disruption in a statement:
"Carnival Sunshine's return to Charleston was impacted by the weather and rough seas on Saturday," Carnival said. "The weather's prolonged impact on the Charleston area delayed the ship's arrival on Sunday and as a result, the next voyage's embarkation was also delayed."
The cruise line said the ship is now sailing on its next voyage.
Blackburn shot his video of the storm around 11 p.m. Friday and said conditions got worse after that. He considered shooting more video but was afraid to open the door again.
"It felt like the ship ran into a wall, all of our stuff went flying off the counters, baggage fell over and slid around," he said.
"The wind was howling, all I could see outside was a solid wall of water spray and rain mixed. The balcony divider door for the cabin next to us had broken its latches and was slamming back and forth something awful. The ceiling and walls were creaking, and the ship was making horrible noises, and sometimes violently vibrating like the engines were struggling against the surging waves."
Video posted online from Twitter handle @crewcenter shows water and objects flowing down interior hallways.
Carnival Sunshine has capacity for 3,002 guests and 1,040 onboard crew. The ship has 14 levels.
The-CNN-Wire
™ & © 2023 Cable News Network, Inc., a Warner Bros. Discovery Company. All rights reserved.
Latest Stories
September 29 2023 7:49 AM
September 28 2023 5:22 PM
September 28 2023 7:49 AM
September 28 2023 5:00 AM
September 27 2023 8:29 AM
September 26 2023 10:34 AM
September 26 2023 4:55 AM
Out
Non-topics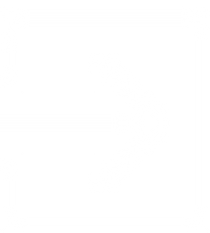 linkout
September 25 2023 6:17 PM
September 25 2023 8:30 AM
September 22 2023 5:30 AM
September 21 2023 5:30 AM
September 15 2023 6:50 PM
September 15 2023 9:21 AM