© 2023 Pride Publishing Inc.
All Rights reserved
Scroll To Top
By Jennifer Henderson and Amy Simonson, CNN
(CNN) – The FBI is investigating the "suspicious death" of a female passenger on board a Carnival Sunshine cruise ship, but the company said the death appears to be natural.
The woman was found unresponsive during the ship's February 27 voyage to Nassau, Bahamas, the FBI field office in Columbia, South Carolina, said Sunday.
Medical staff and crew members attempted life-saving measures after learning she was unresponsive, but the woman was pronounced dead on the ship, the FBI said.
"Both the deceased and her husband were debarked in Nassau and Bahamian authorities have already investigated the circumstances and are conducting an autopsy," Carnival Cruise Line spokesperson Matt Lupoli said in a statement to CNN.
While the FBI is still investigating, the cruise line said Tuesday that "all indications" suggest the woman died a "natural death" due to a medical condition.
"We will defer to the FBI on any specific details which may possibly be released at a later date as we fully respect the investigative process, but our initial emergency medical response was appropriate and it appears that this was indeed a medical situation that sadly resulted in the death of a guest," Carnival Cruise Line said in a statement.
A spokesperson for the FBI would not comment on the statement.
"I respectfully decline to address their statement as this is an ongoing matter," FBI spokesperson Kevin Wheeler told CNN.
The cruise line is cooperating with the investigation, it said earlier.
On March 4, when the ship returned to Charleston, an FBI team processed the passenger's room for evidence, the FBI release states.
The incident was isolated and there wasn't a threat to any other passengers before or after the woman was found dead, the FBI said.
The FBI investigates suspicious deaths of US nationals as well as "certain crimes on the high seas," the release states.
The incident remains under investigation, the FBI said.
The-CNN-Wire
™ & © 2023 Cable News Network, Inc., a Warner Bros. Discovery Company. All rights reserved.
Latest Stories
September 26 2023 4:55 AM
Out
Non-topics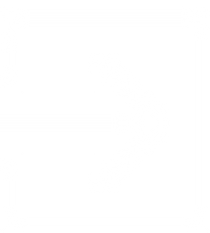 linkout
September 25 2023 6:17 PM
September 25 2023 8:30 AM
September 22 2023 5:30 AM
September 21 2023 5:30 AM
September 15 2023 6:50 PM
September 15 2023 9:21 AM
September 12 2023 4:17 PM
September 12 2023 8:19 AM
September 11 2023 4:03 PM
September 11 2023 9:00 AM