International air hostess and comedian Pam Ann has been selling out theaters around the globe for over twenty years. However, like many flights and most live entertainment shows, she has been grounded for the last ten months.
"My motto for all of last year was stay the f**k home and wear a mask," she explains. Even now, she admits that she remains paranoid about the pandemic. "I'm 52-years old and curvy. We all know COVID loves my age and body type!"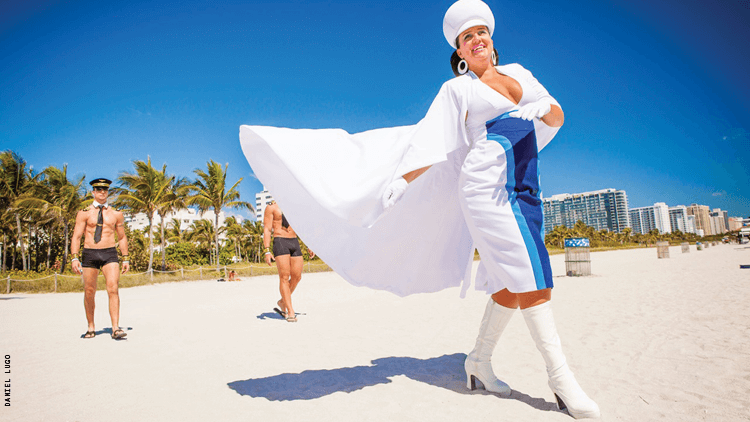 However, she feels she is finally ready to return to the stage and will do so this Thursday night at Hunters Nightclub in Wilton Manors, Florida, with Pamdemic, her brand-new one-woman comedy show. The production will follow strict COVID protocols with masks required and all tables spaced widely apart.
We spoke with Pam Ann from her airport hangar in Miami.
OT: How will Pamdemic be different from other Pam Ann shows?
Pam Ann: I will be serving up the same salty nuts from my trolley that my adorable frequent flyers crave and love. I'll also be verbally abusing all of the coach passengers so basically, the show will be as fun and outrageous as previous productions, but socially distanced.
What are you doing to make the flight safe?
Hunters Nightclub is not messing around.  Masks are required, seating will be spaced apart and the stage will be set further away. One of the nice things to have come out of the pandemic is social distancing. I always thought passengers should be seated as far away from me as possible. Now, if they come within six feet of me, Pam Ann airline security will be on them quicker than Megyn Kelly's career at NBC.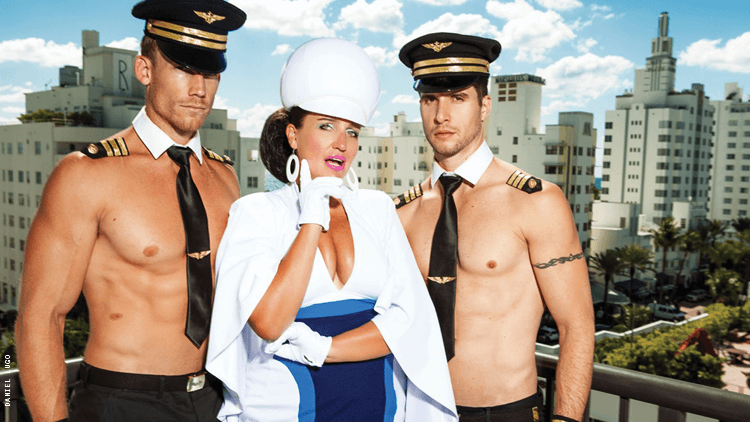 That's good. Despite being advised not to travel, many gay men decided to party in Puerto Vallarta over the holidays.
What jerks. In the words of our Lord and savior RuPaul, "If you don't love yourself, how in the hell you gonna love somebody else?"
Disgraced ex-Republican Representative Aaron Schock was among the attendees.  Were you surprised?
Of course, I was not schocked at all.  That queen makes one bad decision after another.
Can we discuss the safety of airports? Are they really the most vulnerable part of air travel?
I can't tell you how many nasty viruses I have caught from TSA officers.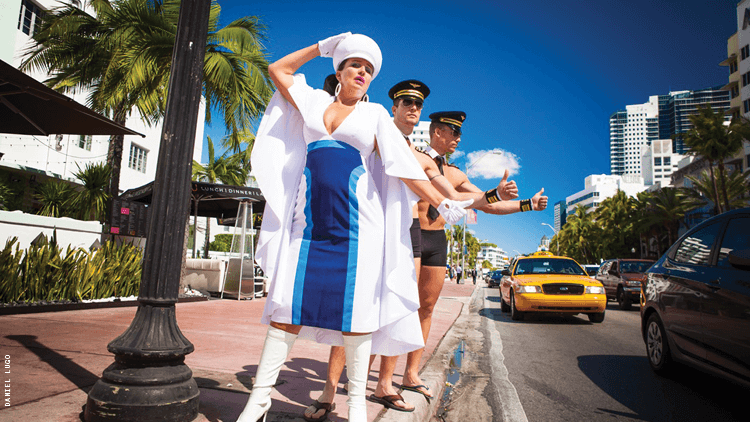 Sen. Lindsey Graham was accosted and heckled by Pro-Trump supporters while walking through Reagan National Airport.
He made it out lucky! He would be hung, drawn and quartered if he had tried to walk through the Pam Ann terminal.
Last question: is it true you're launching an Onlyfans page?  Will we finally see Pam Ann out of her uniform?
Maybe twenty years ago. Patreon is more my speed these days. Contribute to mama at www.patreon.com/pamann.
Pam Ann's PAMDEMIC! premieres January 28th at Hunters Nightclub in Wilton Manors with additional shows on February 4th, 11th and 18th.  Boarding time is 7PM/Takeoff at 7:30PM. Visit pamann.com for more information.