© 2023 Pride Publishing Inc.
All Rights reserved
Scroll To Top
Where to Hang Your Leash
At the chic Taj Boston (15 Arlington St; 617-536-5700 or 877-482-5267; $329+) pets have their own 24-hour in-room dining selection, with offerings including shrimp and scallops, cod, grilled chicken, and ground beef, all served with white rice, plus warm milk and biscuits for a late night snack. There?s a non-refundable pet fee of $125 total per stay. It?s best value if you?re bringing a cat or dog, since the cost is the same if your traveling companion is a ferret or a hamster.

Close to the Freedom Trail -- a 2.5-mile red-brick walking trail that leads to 16 historic landmarks, and to the harbor beaches -- the Intercontinental (510 Atlantic Ave; 617-747-1000 or 866-493-6495; $289+) is a luxurious waterfront address for you and your pet. There?s a non-refundable fee of $100 per stay for any pet of up to 25lbs.

The Liberty (215 Charles St; 617-224-4000; $319+) is an elegant address with a past. The former Charles Street Jail was completed in 1851. It has kept many fine architectural details and even added a few the original architect had planned. Your watchdog (or watchcat, watchibis, or watchiguana) can stay for a non-refundable pet fee of $100, as long as they weigh less than 40lbs.

Chow? dog-friendly spots to grab some kibble
Upscale comfort food and a dog friendly patio are the draw at The Dish (253 Shawmut Ave; 617-426-7866; $13-19) in Boston?s gay-popular South End.

Fish sandwiches and crab cakes lure landlubbers to the Salty Dog Seafood Grille (206 Fanueil Hall Market; 617-742-2094), where dogs can be tied up by the outside patio.

Hip, gay-popular Tremont 647 (647 Tremont St; 617-266.4600; $13-25) offers an inventive menu for canines. The Sunday Pajama Brunch is a hoot.

Run, Dog Run
Joe Wex Dog Recreation Space (Peters Park; E. Berkeley Street, btn Shawmut and Washington Streets) is a 14,000-square-foot area designed with Fido in mind. This off-leash dog park, located in South Boston, is the city's first official canine park.

Look for the signs that show the way to the designated off-leash dog park in Boston Common (Tremont, Beacon, Charles and Boylston Streets; 617-635-4505).

Charles River Esplanade?s "gay beach," which runs approximately from Dartmouth Street to Gloucester Street, is a great place to meet friends, watch concerts and Friday night movies, and attend festivals. Your (leashed) dogs can also attend.

For more parks and beaches to spend dog days at, visit care.dogboston.com/dog-friendly-directory/dog-friendly-parks-and-beaches.
Pet-friendly Travel Guides:
Introduction & Resources
Chicago
Dallas
Miami
New York City
San Diego
San Francisco
Seattle
Vancouver, Canada
Washington, D.C.
Latest Stories
September 29 2023 7:49 AM
September 28 2023 5:22 PM
September 28 2023 7:49 AM
September 28 2023 5:00 AM
September 27 2023 8:29 AM
September 26 2023 10:34 AM
September 26 2023 4:55 AM
Out
Non-topics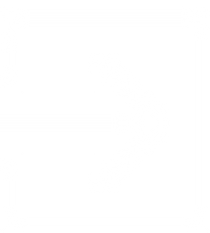 linkout
September 25 2023 6:17 PM
September 25 2023 8:30 AM
September 22 2023 5:30 AM
September 21 2023 5:30 AM
September 15 2023 6:50 PM
September 15 2023 9:21 AM