© 2023 Pride Publishing Inc.
All Rights reserved
Scroll To Top
Where to Hang Your Leash
Situated on a pier overlooking Elliott Bay, the four-story, 236-room Edgewater (Pier 67, 2411 Alaskan Way, Downtown; 206-728-7000 or 800-624-0670; $259+), is the famous spot where the Beatles fished out of the windows during their first American tour in 1964 and there's even a Beatles Suite with several CDs and a Beatles book. For the most part, the interior d?cor is done in a comfortable and well-appointed country-lodge style, which belies the exterior's urban-cool design, suiting the surrounding architecture. All the rooms have fireplaces. Built literally over the water, The Edgewater is like a cruise ship floating on the Bay. The service is professional and the courteous staff is helpful with information on the local gay scene. Pets are welcome at no additional cost.

The Alexis Hotel (1007 First Ave., Downtown; 206-624-4844 or 800-426-7033; $249+) is an intimate, European-style hotel in a restored historic 1901 building. Each room has at least one piece of antique furniture. The pet-friendly property offers a "Doggie In-Room Dining Service Menu" and pet massages, while the hotel's Etherea Spa spoils human guests. All pets from hamsters to ostriches are welcome at no additional charge and receive a designer doggie bed, water bowl, bottled water, and treats. Pet-sitting services can be arranged. The art-filled hotel is within easy ambling distance of Pike Place Market and the waterfront.

Rooms in another Kimpton, the Hotel Monaco (1101 Fourth Ave., Downtown; 206-621-1770 or 800-945-2240; $195+) feature CD players, and are painted with wide, alternating stripes of raspberry and cream. In inimitable Kimpton style, Hotel Monaco offers a flotilla of treats for your four-legged traveling companion, including, but not limited to, Cheese Hound Rounds, Slobber Gobbler Meat Loaf, and Boxer Brownie. If a quick scan of their appetizers and entrees doesn?t culminate in a booking, the deal is sure to be cemented by the prospect of a full wash and blow dry, pet massage, and a list of nearby dog parks. All pets are welcome at no additional charge. At check-in Very Important Pets receive complimentary food and water bowls and pick-up bags. Pet sitting and personalized pet itineraries can be arranged. There are monogrammed dog coats available to keep your pooch dry in the Seattle rain, with partial proceeds to the local Humane Society. Cat litter boxes are also provided. Lonesome travelers can borrow a goldfish for their room, or for more animated company, check out the nightly wine reception in the lobby featuring Northwestern wines. The Monaco's Sazerac restaurant is a noteworthy New-Orleans-style eatery.

The University Inn (4140 Roosevelt Way N.E., University District; 206-632-5055 or 800-733-3855; $109+) is a charming, gay-friendly European-style hotel in the lively University neighborhood, with dog-friendly rooms available (maximum of two dogs per room, each must be under 75lbs, and there?s a fee of $20 per pet, per night). The property has 102 rooms on four floors, a pool and a Jacuzzi. The hotel is close to the popular Burke-Gilman Trail (http://www.seattle.gov/PARKS/BurkeGilman/bgtrail.htm).

Chow? dog-friendly spots to grab some kibble
Pub lovers and their dogs will find a friendly welcome at Norm?s Eatery & Ale House (460 N. 36th St; 206-547-1417; $10+). Dogs are even allowed inside to keep out of the Seattle rain. Four legged guests get fresh water bowls. Their human companions get excellent pub food, including impressive vegetarian selections.

Lombardi?s Cucina (2200 NW Market St, Ballard; 206-783-0055; $15-20), in hip Ballard, is a classic neighborhood Italian restaurant where dogs are allowed at outside tables.

It?s a bit further out of town, but The Dining Dog Caf? & Bakery (9635 Firdale Ave N, Edmonds; 425-314-4612 or 206-542-6249; $10+) is the perfect place to dine out with your dog! A full service menu includes Doggie Cocktails, appetizers, entrees, and a dessert tray including homemade doggie doughnuts. Show up at Yappy Hour for a Chowtini or call ahead if you need a doggie birthday cake or party. Owners get to snack on food from the Colonial Pantry upstairs.

Run Dog, Run
San Point Magnuson Park (7400 Sand Point Way NE), seven miles from downtown, is the city?s only off-leash area with access to a beach. There?s running water to clean your pup after romps in the surf.

With over 500 acres and more than two miles of hiking trails, Discovery Park (3801 W. Government Way) is the largest public park in the city. There are no off-leash areas, but there are impressive views of the Olympic peaks and the Puget Sound.

For more on Seattle area dog parks, and local rules and regulations, check www.nwsource.com/outdoors/guides/dogparks_030204.html.

Introduction & Resources
Boston
Chicago
Dallas
Miami
New York City
San Diego
San Francisco
Vancouver, Canada
Washington, D.C.
Latest Stories
Out
Non-topics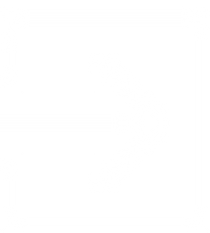 linkout
September 25 2023 6:17 PM
September 25 2023 8:30 AM
September 22 2023 5:30 AM
September 21 2023 5:30 AM
September 15 2023 6:50 PM
September 15 2023 9:21 AM
September 12 2023 4:17 PM
September 12 2023 8:19 AM
September 11 2023 4:03 PM
September 11 2023 9:00 AM