© 2023 Pride Publishing Inc.
All Rights reserved
Scroll To Top
LONDON
The astounding work of Renaissance queer genius (and blockbuster fictional code creator)
Leonardo da Vinci
is brought to life in a multimedia extravaganza at the Victoria & Albert Museum (pictured above), featuring large-scale models of his take on the tank, the crossbow, and the flying machine (through January 7).
A major retrospective of French sculptor Auguste Rodin opens at the Royal Academy of Arts, with The Gates of Hell and a large version of The Thinker, two of his best-known works, among 300 pieces on display (September 23–January 1).
BBC darlings Matt Lucas and David Walliams, with a host of "friends" including only-gay-in-the-village Daffyd Thomas, return to London (following a U.K. tour) with Little Britain Live at the Hammersmith Apollo (October 3–December 23).
The frills are alive as Andrew Lloyd Webber revives the Rodgers & Hammerstein classic The Sound of Music at the London Palladium. The lead role was cast via How Do You Solve a Problem Like Maria? a national TV talent search hosted by Graham Norton (previews from November 3; opens November 14).
PARIS
Probably best known these days for putting handbags on the skinny arms of Hollywood starlets, Cristobal Balenciaga is honored in "The Couture King," a retrospective at the Musée de la Mode et du Textile (through January 28).
The 12th incarnation of the Paris Gay & Lesbian Film Festival moves from its longtime home at Forum des Images to the famous Cinéma le Grand Rex à Paris, the city's largest theater (November 14–21).
George Michael whams Paris at the Palais Omnisports de Paris-Bercy as part of his "25 Live Tour," his first in 15 years, celebrating a quarter century in the music business and a retrospective CD (October 9–10).
Following a complete face-lift, Musée de l'Orangerie, housed in the Tuileries gardens, is reopened to the public after six years. The vast 22-panel mural ensemble of Monet's Water Lilies is presented in its former glory.
France's leading architect, Jean Nouvel, has created Paris's newest museum, the Quai Branly (dedicated to the art of Africa, Asia, Oceania, and the Americas), on the banks of the Seine, next to the Eiffel Tower.
NEW YORK CITY
Following a hit run at Café Carlyle earlier this year, the Tony-winning chanteuse and Carlyle Hotel resident Elaine Stritch returns with a new set of cabaret stylings, sung as only she can sing them (through November 4).
"Step, kick, kick, leap, kick, touch. Again!" The first Broadway revival of the '70s smash A Chorus Line, about the joys and pains of 17 dancers vying for eight roles in a Great White Way chorus, opens at the Gerald Schoenfeld Theatre. Directed by Bob Avian, who cochoreographed the original production with then-director Michael Bennett (previews from September 18; opens October 5).
"Picasso & American Art," at the Whitney Museum of American Art, examines the key role played by Pablo Picasso in the development of a wide range of great U.S. artists, from Max Weber to Andy Warhol (September 28–January 28).
In case Barbra Streisand's first concert tour in 12 years isn't enough to get thee to Madison Square Garden, she's added the international operatic eye candy of Il Divo as her opener (October 9, 11).
The Bronx Museum explores the sexy '60s and '70s Brazilian art movement that came to be called Tropicália (a.k.a. Tropicalismo), from its roots to its far-flung worldwide effects on fashion, music, architecture, and even politics (October 11–January 28).
After a successful two-year stint on the London stage, the original supernanny bumps The Lion King from the New Amsterdam Theatre on Broadway. This Mary Poppins is a supercalifragilisticexpialidocious combo of the bright 1964 Disney film and the rather dark 1934 P.L. Travers novel (previews from October 14; opens November 16).
"Annie Leibovitz: A Photographer's Life, 1990–2005" plasters the Brooklyn Museum with over 200 of the legendary lenser's photos (October 20–January 21).
LOS ANGELES
The Hammer Museum hosts the first American retrospective of one of today's hottest and arguably most important photographers, German-born Wolfgang Tillmans, featuring 300 pieces from his wide-ranging and ever-blossoming career (through January 7).
The Wiltern Theatre is the final (and westernmost) stop on the American leg of the Pet Shop Boys' current world tour, which began in Norway in June and ends post-L.A. with two Mexican dates—and indeed, what better way for Neil and Chris to wrap things up than with two Mexican dates? (November 8–9)
Los Angeles County Museum of Art pays tribute to surrealist René Magritte, painter of one of its most famous holdings, The Treachery of Images (better known as "Ceci n'est pas une pipe"), with a show surveying Magritte's ongoing effects on his fellow artists (November 19–March 4).
"Skin+Bones: Parallel Practices in Fashion and Architecture" at the Museum of Contemporary Art is a bold look at the blurring lines between the modern realms of clothing and building design, through the works of such fashion icons as Alexander McQueen and Narciso Rodriguez and architects Shigeru Ban and Zaha Hadid (November 26–March 5).
After launching in San Francisco, out choreographer Matthew Bourne's dance take on the 1990 Tim Burton fairy tale flick Edward Scissorhands arrives at the Ahmanson (December 12–31).
Latest Stories
September 29 2023 7:49 AM
September 28 2023 5:22 PM
September 28 2023 7:49 AM
September 28 2023 5:00 AM
September 27 2023 8:29 AM
September 26 2023 10:34 AM
September 26 2023 4:55 AM
Out
Non-topics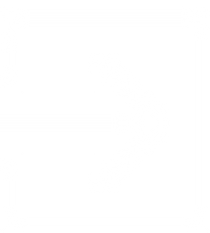 linkout
September 25 2023 6:17 PM
September 25 2023 8:30 AM
September 22 2023 5:30 AM
September 21 2023 5:30 AM
September 15 2023 6:50 PM