© 2023 Pride Publishing Inc.
All Rights reserved
Scroll To Top
The International LGBTQ+ Travel Association has produced an HIV Travel Guide for those living with the chronic condition. This handy, easy-to-navigate online guide from IGLTA, the premiere LGBTQ+ travel organization shows which countries might present difficulties for those travelers living with HIV.
Fortunately, "Whilst some countries refuse work or residency visas for people with HIV, most do not restrict those with HIV from traveling for holidays, short visits, or those in transit," says Dr. Tristan Barber, consultant in HIV Medicine at London's Royal Free Hospital, and chair of the Education and Scientific Subcommittee of the British HIV Association (BHIVA).
One of the top tips the guide offers is to make sure you have more than enough of your HIV meds before you leave home. "Travelers with HIV must ensure they have enough medication for their trip, with extra in case of travel delays or disruptions," reiterates Barber.
The IGLTA HIV Travel Guide also lists advisories showing which countries are unsafe or should give caution to those considering a visit. Nearly 20 countries will deport foreigners discovered to be living with HIV, while LGBTQ+ sexual relations are criminalized in more than 70 other countries, with over a dozen punishing same-sex sexual relations by death.
You can learn more about the IGLTA HIV Travel Guide online (www.iglta.org and @iglta) or download a copy of the report here.
Latest Stories
September 28 2023 7:49 AM
September 28 2023 5:00 AM
September 27 2023 8:29 AM
September 26 2023 10:34 AM
September 26 2023 4:55 AM
Out
Non-topics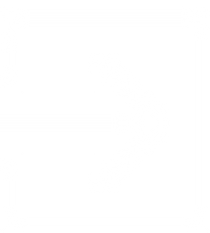 linkout
September 25 2023 6:17 PM
September 25 2023 8:30 AM
September 22 2023 5:30 AM
September 21 2023 5:30 AM
September 15 2023 6:50 PM
September 15 2023 9:21 AM