© 2023 Pride Publishing Inc.
All Rights reserved
Scroll To Top
Courtesy of Brandon Presser.
Turns out Europe is a lot closer than we thought — in the form of nine small volcanic outcrops that seem lost in the middle of the Atlantic. Formed by the cataclysmic collision of three tectonic plates, and decorated by Portuguese seafarers in the 1400s, the Azores dazzle visitors like a strange European version of Hawaii. 
São Miguel, the archipelago's largest island, is primely positioned for short escapes from North America—it's just four and a half hours from Boston—and offers visitors a multitude of earthly anomalies carved out by eons of geological activity. Case in point: Sete Cidades, a hulking crater filled with glittering emerald lakes. 
Hike the perimeter of the caldera and then soothe your feet at the steaming baths of Furnas. The thermal water pools—tinted ochre color due to the deposits of natural iron — at the Terra Nostra Garden (ParqueTerraNostra.com) have been a functioning spa for almost 300 years.
Black sand beaches, resembling crushed Oreo cookies, ring around the island as well; the best of them are located on the north coast near Ribeira Grande and the island's top stay, Santa Barbara Eco-Beach Resort (SantaBarbaraAzores.com), situated on a quiet strand of unadulterated oceanfront. 
Ponta Delgada, the Azores' largest town, pairs nicely with the island's natural assets. Although the Mediterranean architecture and cobbled lanes feel quaint at first, the international airport and large-container seaport have transformed what would be a sleepy outpost into a small city with bursts of cosmopolitan flair and an impressive street art scene established by the Walk & Talk program (WalkTalkAzores.org). 
Tapas bars unsullied by international price gouging serve Azorean cheese and homemade chorizo with Olivia Pope–sized glasses of Verdelho. Try the fried sardines with mixed potato mash and pickled veggies at Mané Cigano (1 rua Eng José Cordeiro), a hole-in-the-wall so undistinguished it practically doesn't look like a restaurant at all. Or dine on the other side of the culinary spectrum at Anfiteatro Restaurante (Efth.com.pt), an upscale concept tied to the local culinary school that showcases the best of the islands through elegant prix fixe menus worthy of Michelin consideration. 
A small taste of the Azores is, however, problematic — short-staying visitors are highly prone to wanting more. Fortunately there are eight more islands to explore beyond São Miguel. 
Like what you see here? Subscribe and be the first to receive the latest issue of Out. Subscribe to print here and receive a complimentary digital subscription.
Latest Stories
September 27 2023 8:29 AM
September 26 2023 10:34 AM
September 26 2023 4:55 AM
Out
Non-topics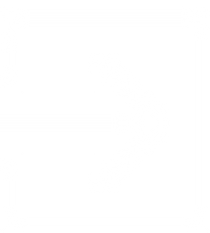 linkout
September 25 2023 6:17 PM
September 25 2023 8:30 AM
September 22 2023 5:30 AM
September 21 2023 5:30 AM
September 15 2023 6:50 PM
September 15 2023 9:21 AM
September 12 2023 4:17 PM
September 12 2023 8:19 AM