© 2023 Pride Publishing Inc.
All Rights reserved
Scroll To Top
A battery is suspected as the cause of a fire onboard a flight to Orlando.

By Dave Alsup, Joe Sutton, and Amanda Jackson, CNN
(CNN) -- A Spirit Airlines flight was diverted and landed safely in Jacksonville, Florida, on Wednesday after the crew reported a battery in an overhead bin was on fire.
The Federal Aviation Administration (FAA) is now investigating the incident, which involved an Airbus A320 that departed from Dallas-Fort Worth International Airport and was headed to Orlando International Airport.
"Spirit Airlines Flight 259 landed safely at Jacksonville International Airport around 2 p.m. on Wednesday, March 1 after the crew reported a battery on fire in an overhead bin," an FAA spokesperson told CNN.
The battery fire was believed to have been caused by a guest item in an overhead bin, according to a statement issued by a Spirit Airlines spokesperson. The fire was extinguished inflight.
"The plane landed at JAX and taxied to the terminal without incident," said the statement. "We thank our crew and Guests for their quick actions to ensure the safety of everyone onboard, and we thank first responders for meeting the aircraft."
Among the passengers on board was Joseph Fleck, who told CNN he was traveling with his spouse and two children to Orlando to visit Disneyworld.
"Someone yelled 'fire' and I look up to see the cabin filling with smoke very fast," Fleck told CNN. "A few passengers jumped up to open the overhead bin and saw a backpack on fire due to a battery pack that was charging a cell phone. It had basically exploded."
Fleck recorded a video showing fire officials boarding the plane and inspecting the overhead bin. He also shared an image of the smoke-filled cabin.
The flight descended quickly before landing in Jacksonville, said Fleck.
"The smell was terrible and made it very hard to breathe," he said, adding his children were emotional but became relieved once they exited the plane. "I was coughing a lot for a good two hours after."
Spirit Airlines didn't have a plane available for passengers impacted by the diversion, he said, so the family continued to Orlando in an Uber, which cost $250.
The-CNN-Wire
™ & © 2023 Cable News Network, Inc., a Warner Bros. Discovery Company. All rights reserved.
Latest Stories
September 27 2023 8:29 AM
September 26 2023 10:34 AM
September 26 2023 4:55 AM
Out
Non-topics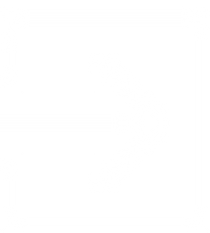 linkout
September 25 2023 6:17 PM
September 25 2023 8:30 AM
September 22 2023 5:30 AM
September 21 2023 5:30 AM
September 15 2023 6:50 PM
September 15 2023 9:21 AM
September 12 2023 4:17 PM
September 12 2023 8:19 AM
September 11 2023 4:03 PM