© 2023 Pride Publishing Inc.
All Rights reserved
Scroll To Top
By Manveena Suri and Lilit Marcus, CNN
(CNN) – A group of passengers at India's Bengaluru airport experienced a particular kind of flight envy as they watched their own plane take off without them.
The 55 passengers were still on a shuttle bus out to the plane, boarding passes in hand, when the Go First flight to New Delhi departed.
In a statement to CNN, Go First acknowledged the incident, which took place on January 9.
"We sincerely apologize for the inconvenience caused to the passengers due to an inadvertent oversight in the reconciliation of flight G8 116, from Bengaluru to Delhi," said a spokesperson for the airline, which operates domestic flights in India. "Passengers were accommodated on alternate airlines to Delhi and onward to other destinations."
One of the stranded passengers was Neeraj Bhat, who was returning home from a vacation in Bengaluru, which is also called Bangalore.
Bhat tells CNN that his boarding group was on the last shuttle bus from the gate out to the plane when anxieties started to set in. The bus hadn't moved in about half an hour, and no announcements were made.
"One of the passengers got a call from their friends who was already on the flight and asked why they weren't on the plane," he said. "We asked the bus driver, but he didn't have any information. That's when we realized there was some confusion."
Bhat, who lives in New Delhi, was booked on a flight that took off four hours later and says he was not offered a meal voucher or other compensation while he waited.
The Directorate General of Civil Aviation, India's national aviation regulator, has confirmed it is investigating the incident, which it called a "dereliction of their regulatory obligations," according to CNN affiliate News18.
According to Go First's spokesperson, "all concerned staff" have been taken off the work rotation, and the airline has issued a notice to Bengaluru airport's ground handling agency.
The airline also says it will give one free ticket on any domestic route to the passengers who were affected.
Bhat, however, says he won't be taking Go First up on its offer.
The-CNN-Wire
™ & © 2023 Cable News Network, Inc., a Warner Bros. Discovery Company. All rights reserved.
Latest Stories
September 28 2023 7:49 AM
September 28 2023 5:00 AM
September 27 2023 8:29 AM
September 26 2023 10:34 AM
September 26 2023 4:55 AM
Out
Non-topics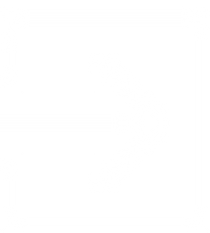 linkout
September 25 2023 6:17 PM
September 25 2023 8:30 AM
September 22 2023 5:30 AM
September 21 2023 5:30 AM
September 15 2023 6:50 PM
September 15 2023 9:21 AM